LASER CLEANING MACHINE
A Laser Cleaning Machine is a device that uses high-powered laser beams to remove contaminants, such as rust, paint, grease or other unwanted materials from the surface. It operates by focusing the laser energy on the target area, that causes the contaminants to vaporize or to be blown away leaving behind a clean surface. These machines are used in various industries like manufacturing, automotive, aerospace, conservation and restoration. It has the ability to clean delicate or hard surfaces without causing damage. Laser Cleaning Machines come in different sizes and power levels depending on the application. 
Laser Rust Removal Metal Surface Cleaning Machine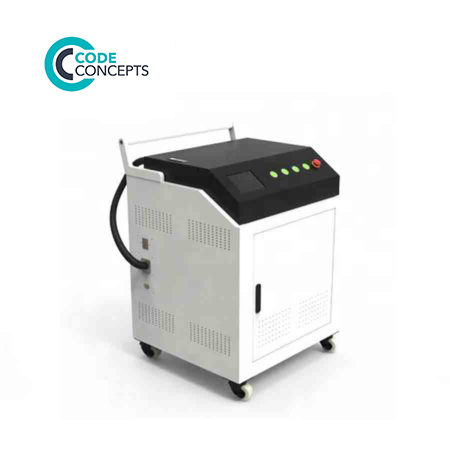 1.non-contact cleaning, does not damage the part substrate.
2.precise cleaning can achieve a precise location, the exact size of the selective cleaning.
3.laser-cleaning-machine without any chemical cleaning fluid, no supplies, safety and environmental protection.
4.simple operation, power can be hand-held or with the robot to achieve automated cleaning.
5.cleaning efficiency is very high, save time.
6.laser cleaning system is stable, almost no maintenance.
Metalsurface rust removal, Surfacepaint removal and paint treatment, Surfaceoil, stains, dirt cleaning, Surface coating, clear coating, Weldingsurface / spray surface pretreatment, Stonesurface dust and attachment removal, Rubber mould residue cleaning.
A Metal surface cleaning
B Removal paint of metal surface
C stains cleaning on the surface
D Surface coating cleaning
E Pre-treatment of welding surface cleaning
F Stone surface cleaning
G Rubber mould residue cleaning
1.The company who initially provide 1-year warranty in the world,
2.24-hour full after sales service.
3. All finished machines we delivered is 100% strictly tested by our QC department and engineering department.
4.OEM Service Customized and OEM orders are welcome due to our abundant experiences. All the OEM services are free.
Enquire with us in Whatsapp