CURTAIN ROD STIRRUP BRACKET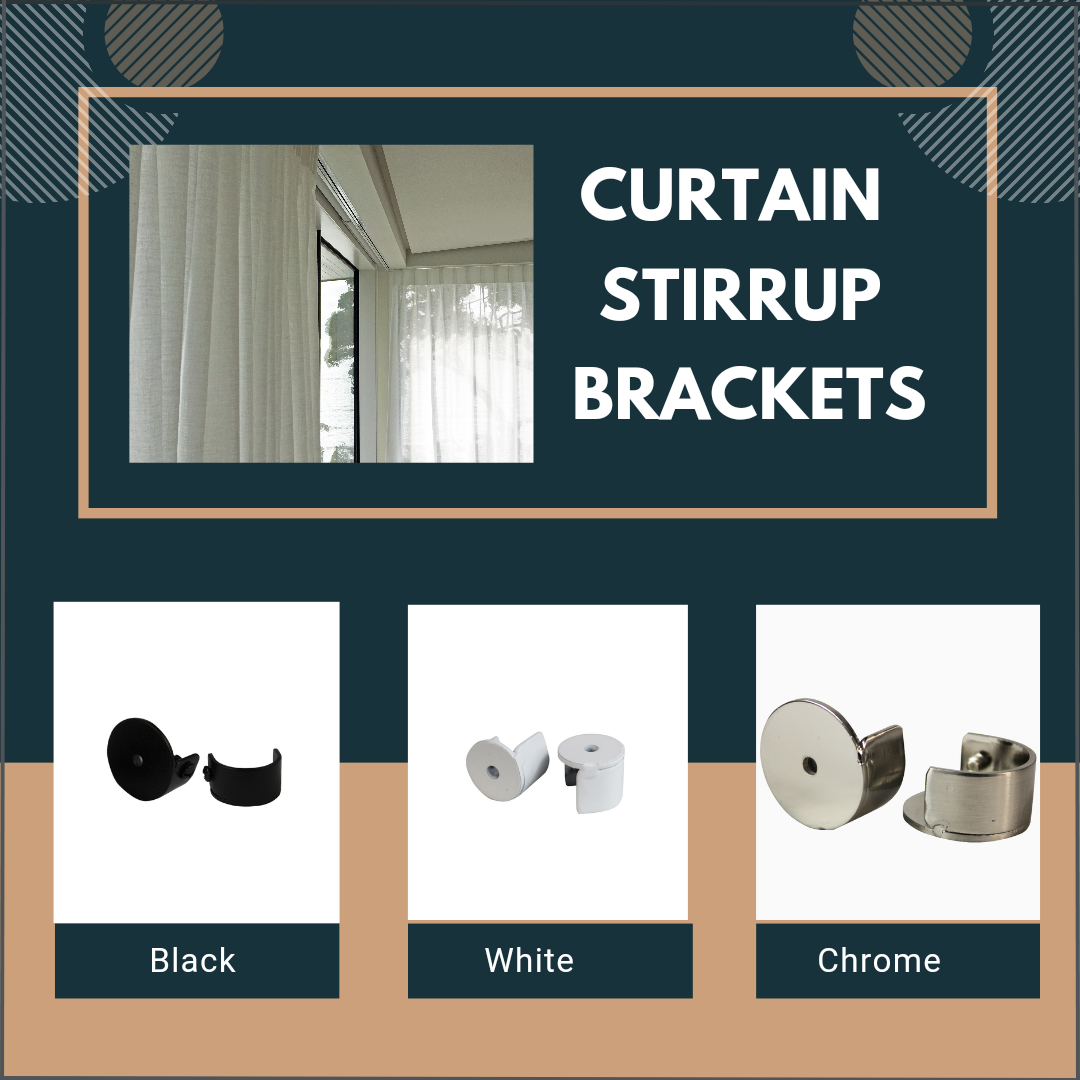 Curtain Rod Stirrup Brackets are specialized brackets used to support and hold curtain rods in a place. They are designed in such a way that it provides additional stability and style. They are used for holding heavier or longer curtain rods. We have different colors and different sizes of Curtain Stirrup Brackets. Details are mentioned below.
DESCRIPTION
Curtain rod stirrup bracket are powder coated in white and black. We also have a chrome finished stirrup brackets.
Our Stirrup brackets comes in different sizes of 16mm, 25mm and 32mm and two different colours Black, White and Brushed Chrome.
Easy to fix and easy to clean.
We also have curtain rods, curtain brackets, finials balls and finial caps with different sizes and different colours.
CURTAIN ROD STIRRUP BRACKET SPECIFICATION
| MODEL | SIZE | COLOUR |
| --- | --- | --- |
| 25CBB | 16mm | White |
| 32CBB | 25mm | Black |
| 25CBW | 25mm | Brushed Chrome |
Enquire with us in Whatsapp